30 August 2011
The Computer Science department has moved into Rice Hall, our beautiful new building next to our former home in Olsson Hall.
Here are some pictures of the lab space for the Secure Research Group in Rice 442: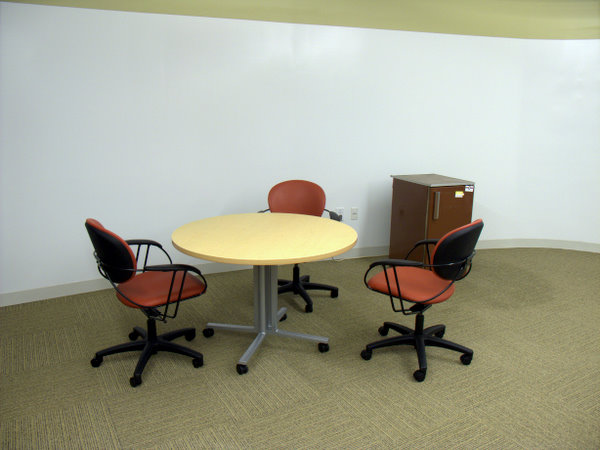 Meeting space in lab room (yes, the big curved white wall in the back is a whiteboard!)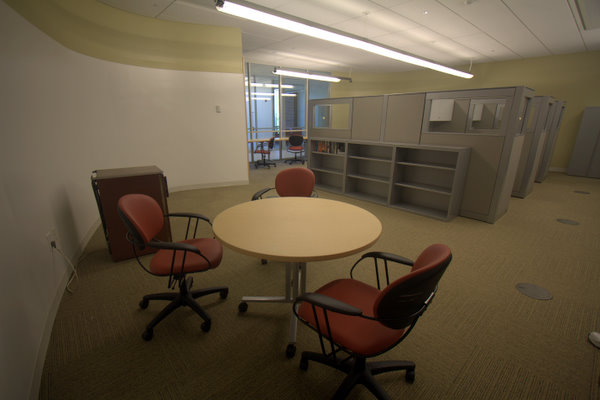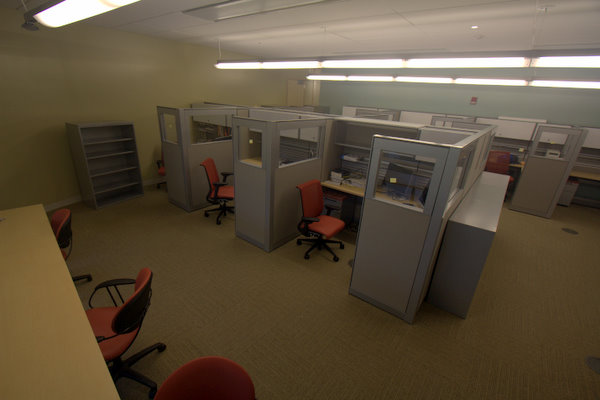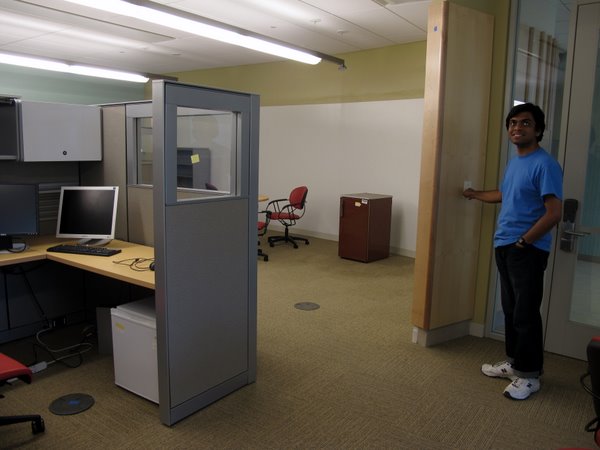 Samee Zahur checking the lights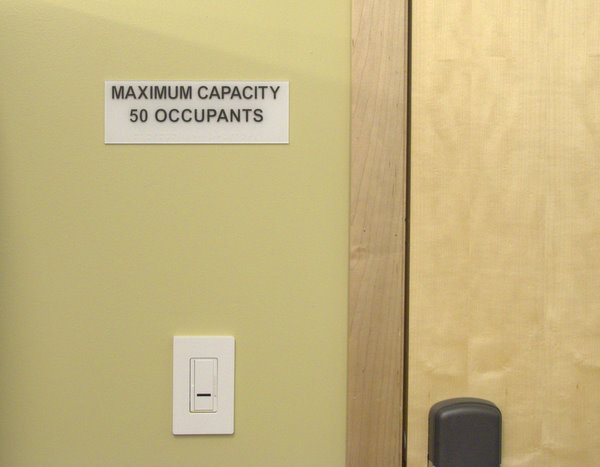 Plenty of room to grow!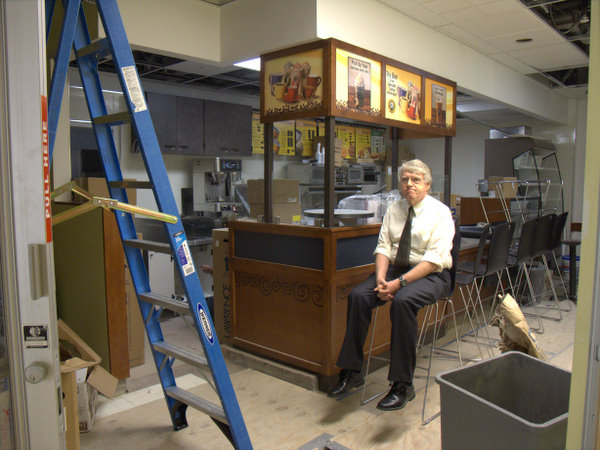 But, it may be a bit of a wait for that bagel!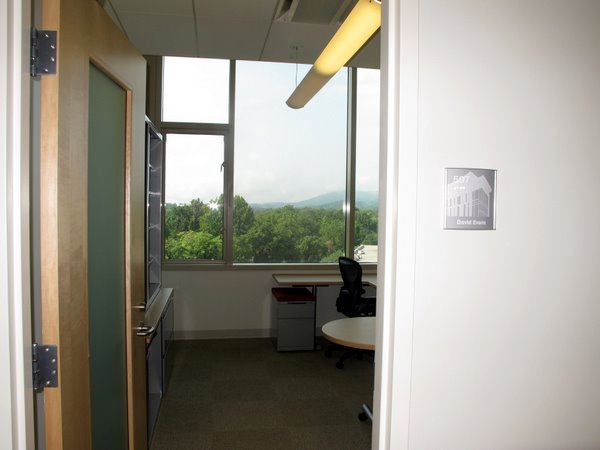 View from my office